HABITACIÓN ESTÁNDAR LA CONDESA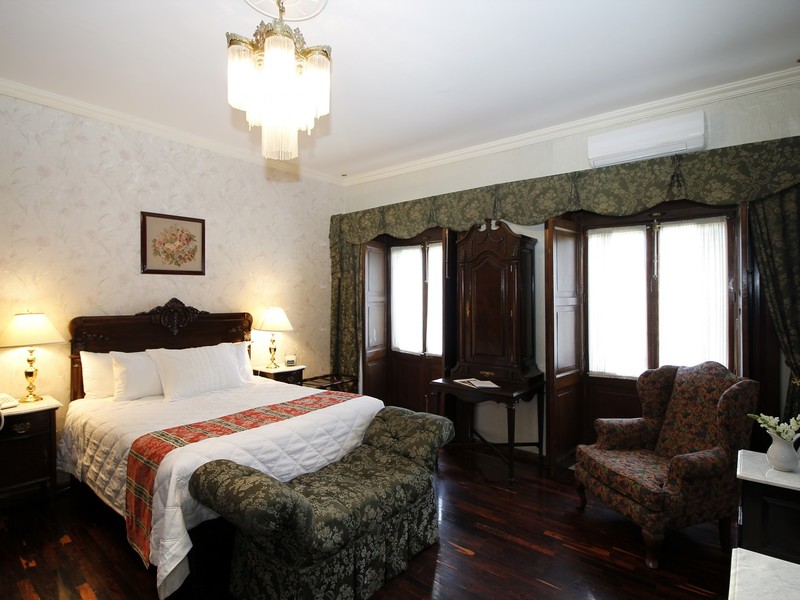 The room with its antique furniture will take us to those years we visited the grandmother or great grandmother. In the room you will find in each corner a detail that will remind you of this important person in the family. With its two balconies gives us a beautiful view of the Florencio Antillón park.
Details:
1 queen size bed
Wardrobe.
Dressing table.
Desk and table.
TV. via satellite.
Air conditioning / Heating.
Wireless internet access.
Coffee maker dolce gusto.
Bathroom with shower.
Bath amenities Pineda Covalin.
Bathrobe.
Slippers.
Hair dryer.
Vanity mirror.
Alarm clock with speaker for ipod / iphone.
SUITE PRESIDENCIAL FRIDA KAHLO
MASTER SUITE CHINA POBLANA
SUITE CON JACUZZI PUREPECHA
SUITE CON JACUZZI LA GALEREÑA
HABITACIÓN ESTANDAR EL ANGEL
HABITACIÓN ESTANDAR LA ABUELA
HABITACIÓN ESTÁNDAR LA CONDESA
HABITACIÓN ÁTICO LA BUFA