HABITACIÓN ESTANDAR LA ABUELA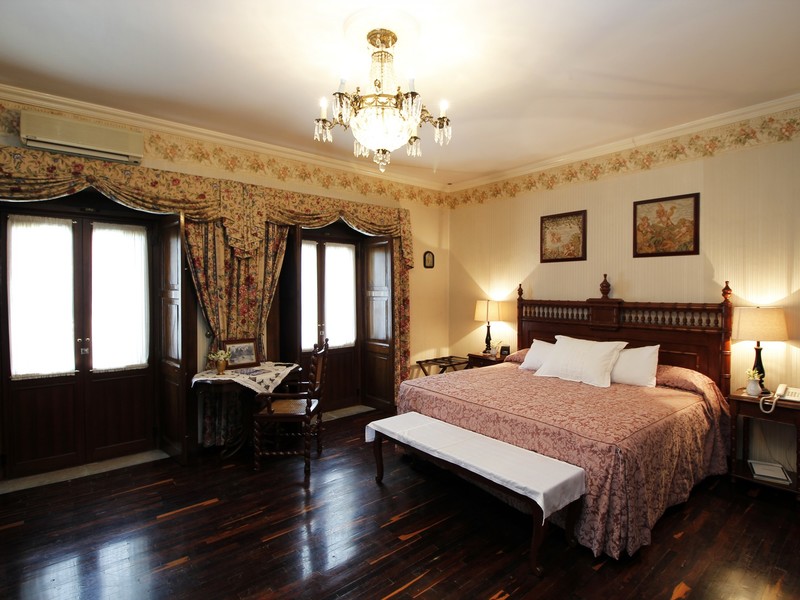 The room is very spacious, cheerful and at the same time sober. Decorated with period furniture and full of details that transport us in time. It has two balconies that give us a beautiful view of the Florencio Antillón park.
Details:
1 king size bed
Wardrobe.
Dressing table.
Desk and table.
TV. via satellite.
Air conditioning / Heating.
Wireless internet access.
Coffee maker dolce gusto.
Bathroom with shower.
Bath amenities Pineda Covalin.
Bathrobe.
Slippers.
Hair dryer.
Vanity mirror.
Alarm clock with speaker for ipod / iphone.
SUITE PRESIDENCIAL FRIDA KAHLO
MASTER SUITE CHINA POBLANA
SUITE CON JACUZZI PUREPECHA
SUITE CON JACUZZI LA GALEREÑA
HABITACIÓN ESTANDAR EL ANGEL
HABITACIÓN ESTANDAR LA ABUELA
HABITACIÓN ESTÁNDAR LA CONDESA
HABITACIÓN ÁTICO LA BUFA